National Pavilion
Past Exhibitors
focus on industrys present and future

The vital development orientation of world's energy future technology.
Distributed energy technology is the vital development orientation of world's energy future technology. It has the advantages of efficient energy utilization, less negative environmental impact, improvement of reliable and economic energy application. To promote the distributed energy industrial development in China and promote natural gas power generation technology, China Electricity Council, China Gas Association Distributed Energy Committee, Construction Industry Sub-Council of CCPIT, CCPIT Beijing and Koelnmesse (China) will organize China International Distributed Energy & Natural Gas Power Generation Equipment Exhibition 2017 from March 29 ~ 31, 2017 at China International Exhibition Center, Beijing. English Abbreviation: Distributed Energy & NG Energy China 2017. China Power & China Distributed Energy Development and Natural Gas Power Generation Forum 2017 will be held grandly during the event.
The first natural gas power generation equipment exhibition, the first choice of platform for natural gas power generation equipment enterprises.
In order to meet the requirement of adjusting the air pollution controlling, our nation's natural gas power installed generation capacity increases rapidly and the requirement of natural gas equipment is of great demand. Under this background, to satisfy the market demand of natural gas power generation equipment, the organizer committee will organize the first NG Energy China on March 29 ~ 31, 2017. The exhibition scope includes: distributed energy technology and equipment, natural gas power generation equipment and its related products, CCHP technology and equipment, waste heating utilization technology and equipment, etc. It'll be the first platform for inspecting the domestic and overseas natural gas power generation equipment enterprises.
For Exhibitors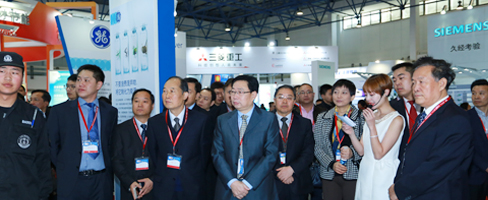 Provide distributed energy industry news and quality solutions, Create a world-class natural gas distributed energy trading platform for global brand buyers and industry experts,Help enterprises to exploit the fast-growing Chinese market and Chinese audiences, demonstrating latest gas distributed energy-related products, technologies and services by relevant leading brands. Provide companies to have access for contacting a unit of electric power industry in China and top decision-makers and buyers on the development of oil and gas companies, energy companies, investment enterprises and sales markets.
For Visitors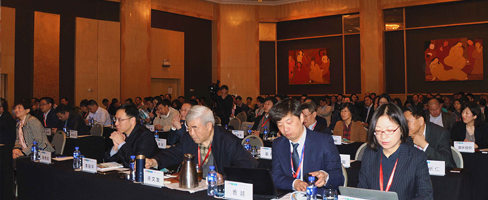 The name of next forum will officially changed to "China International Natural Gas Distributed Energy Industry Forum". The forum will join industry associations to create a yearly industry bench marking forum for the distributed energy insiders , with a more powerful lineup of speakers and global insiders ,which are trying to hold hands to understand industry trends and market prospects, looking for professional partners , as well as discussing cutting-edge science and technology, expanding overseas markets.
Exhibition News
Industry News
Participate at DE CHINA2014
Part of
In Conjunction with
Sponsors
Co-organizers
Enterprise Supporters
Industry Supporters
Organizers
Enterprise financial organizations
Cooperation Media
咨询联系